snowshoes hiking trails
The snowshoes activity is a funny way to discover winter hiking. Waymarked paths are specially made for snowshoes hikers but you can also discover wild spaces in Morbier, Bellefontaine and Longchaumois and look for animal traces!
For beginners, guided hikes are possible with our professional mountain guides.
Please be careful! Some areas are flora or wild protected. Please stay on the waymarked paths.
Here are the snowshoes path or download here !
In Morbier: 6 itinerarie - Price: adults 2€ and children (6-15 years) free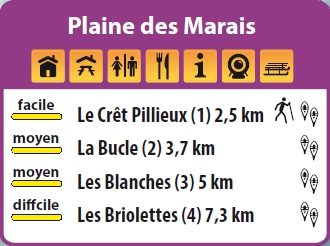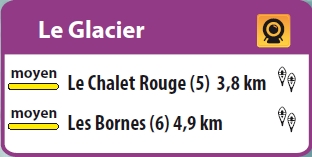 Snowshoes rent:
"Station Les Gentianes", 13 route des Gentianes, Morbier. +33 3 84 33 08 53
"Balland skiset", 12 route de la Haute Combe, Morbier. +33 3 84 33 05 04
In Longchaumois: 6 itineraries - Prices: adults 4€ and children (below 16 years old) 2.50€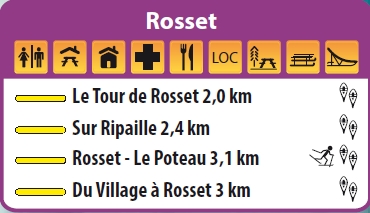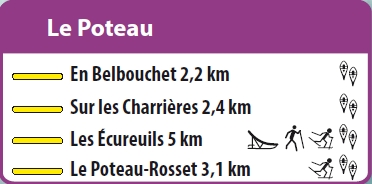 Ski rent:
"Pass'Montagnes", 153 rue de la République, Morez. Tel : 03 84 33 03 35
In Bellefontaine: 8 itineraries - Prices: adults 2.50€ and children (below 16 years old)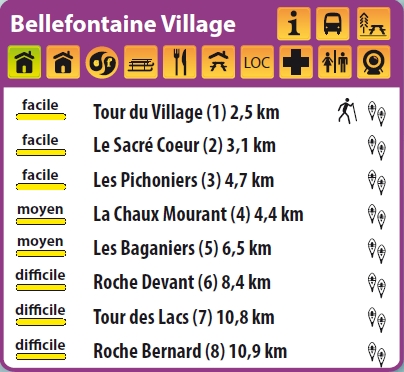 Ski rent:
"Risouxskis" located in the apartment building "Le Chamois" in Bellefontaine. +33 3 84 33 03 33
"A prêt Skis" located in the centre of the village in Bellefontaine. + 33 6 10 36 7 90
Things to know:
Longchaumois resort has a multi-activity area. This place is for everyone to share: walkers, snowshoes hikers, skiers, mushers! Everyone is welcome!
The advice from our Tourism Office:
Every year in January, there is a special snowshoes event. This is a special day dedicated to the discovery of this activity with special prices and regular guided walks.